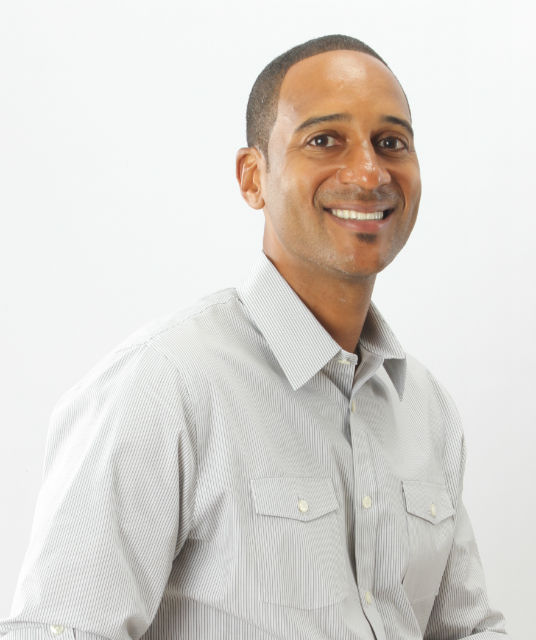 Pastor Eric is the son of Rev. and Mrs. Charles L. Todd and is the eldest of four children. As an adolescent and young adult, Eric was actively involved in numerous church related activities of servitude, such as, being a Youth Mentor, Outreach Coordinator, Youth Leader and an Ordained Elder. Since accepting his calling and ordination, Eric has held the positions of Executive Pastor, Youth Minister and served on the Finance Committee of the church. Some of Eric's current social involvements include Students First of Georgia, Smyrna Elementary RISE UP, Sock It To Em Sock Campaign, Nickajack Elementary PTA Board Member, Usher-Collier Elementary Board Member, Real Men Read of Atlanta and The Atlanta Mission-Ending Homelessness.
Pastor Eric has always had a love for all of God's children, regardless of their race, sex, class, gender, social background, etc. Eric strongly believes and affirms that God's love is the starting and ending point for building and sustaining relationships and communities on ALL levels. One of Eric's favorite quotes is, "Love seeks to build up and add to…it doesn't seek to tear down."
Pastor Eric is a transformed and dedicated servant leader, who is passionately in Love with God. It is this zeal that Eric has for God that has led him to plant The Transformation House. Eric firmly believes and teaches that people can "truly" be and become everything God created them to be, once they have consciously decided to enter into an intimate and authentic relationship with God – a relationship that has the power to transform you, release you and set you free from whatever has held you bound to this world. Eric believes 1 John 4:4 articulates it best, "Greater is He that is in you, than he that is in the world."
Pastor Eric's academic achievements include a Bachelor of Science Degree from the University of Louisville (Accounting-1995), a Masters of Business Administration Degree from Sullivan University (1999) and a Masters of Divinity Degree from The Interdenominational Theological Center (Psychology of Religion and Pastoral Care-2011).
Pastor Eric is a devoted husband and is happily married to Michelle L. Todd. Eric is the proud father of two sons, Kobe and Eric II and one daughter, Naomi.
One of the main things you need to know and remember about Pastor Eric, is that, God's Love is his Spiritual foundation, because only God's Love can change and transform people, situations and circumstances that the world and society have deemed dead, lost and broken beyond repair. There is an unlimited POWER in God's Love.